Luxury Vacations Reimagined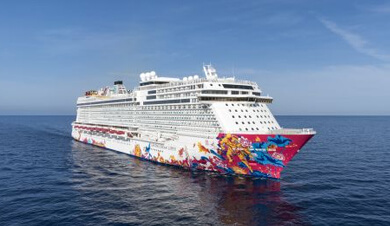 Genting Dream
As the first of Genting's cruise ships, Genting Dream was built as a vessel of one's wildest dreams. It has a length of 335.33m, a width of 39.7m, and features a top speed of over 23 knots, assuring guests' passage aboard the trip is a smooth-sailing one. Furthermore, it features all of the comforts of authentic Asian hospitality, combined with some of the best experiences from around the world, including spacious staterooms with private balconies, international culinary, a waterslide park, and more.
Check Out the cruise packages now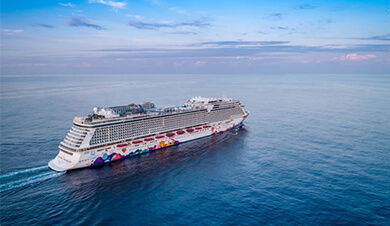 World Dream
Explore some of the finest experiences aboard the World Dream, a ship equipped with an impressive array of spacious staterooms, restaurants with Asian, European, or vegetarian cuisine, and the ESC Experience Lab — which transports guests through fantastical worlds via a full motion VR rollercoaster experience. Patrons may also indulge in the latest 3D blockbuster flicks at the Zodiac Theatre, which features Dolby hi-fidelity surround sound, 3D glasses, and a phenomenal screen that makes them feel as if they're a part of the movie.
Check Out the cruise packages now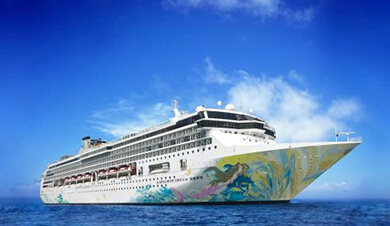 Explorer Dream
The Explorer Dream is the latest addition to the Dream Cruises fleet, taking excited holiday-goers to fascinating destinations in Asia with incredible itineraries. Enjoy a glass of cocktail at the numerous bars and lounges onboard the ship, indulge in wonderful international cuisine at the ship's restaurants, and revel in relaxing spa services as tension disappears from each guest's bodies and minds. Comfortable, vast staterooms provide vacationers with a place to call home as their voyage takes them to Japan, Hong Kong, Vietnam, and more.
Check Out the cruise packages now
GENTING DREAM
WORLD DREAM
EXPLORER DREAM